Centenary Court, 1 St Blaise Way, Bradford, BD1 4YH
Office building with hundred exterior parking spaces a total area of 105,201sq. ft built over 5 floors
General Overview
The Property was built in the 90's. The Property is an office building in the city center of Bradford, Yorkshire with a total area of 105,201sq. ft built over 5 floors.
The Property is situated on a large site of 1.67 acres (0.67 hectares) and includes a hundred exterior parking spaces.
Location:
The Property is located in the core Commercial Centre of the city, within 2 minutes' walk from the Train Station which provides service to Leeds City Centre within 30 minutes, Manchester within 1 hour and Central London within 3 hours.
The Property is surrounded by major Shopping Centers: The Broadway and The Westfield, offices and restaurants.
Bradford is a city and metropolitan borough in West Yorkshire, England. It is located approximately 8.6 miles (14 km) west of Leeds. Its population within the council area was estimated in 2019 to be 539,776, which makes Bradford the thirdlargest city in the Yorkshire.
Completion date: October 2020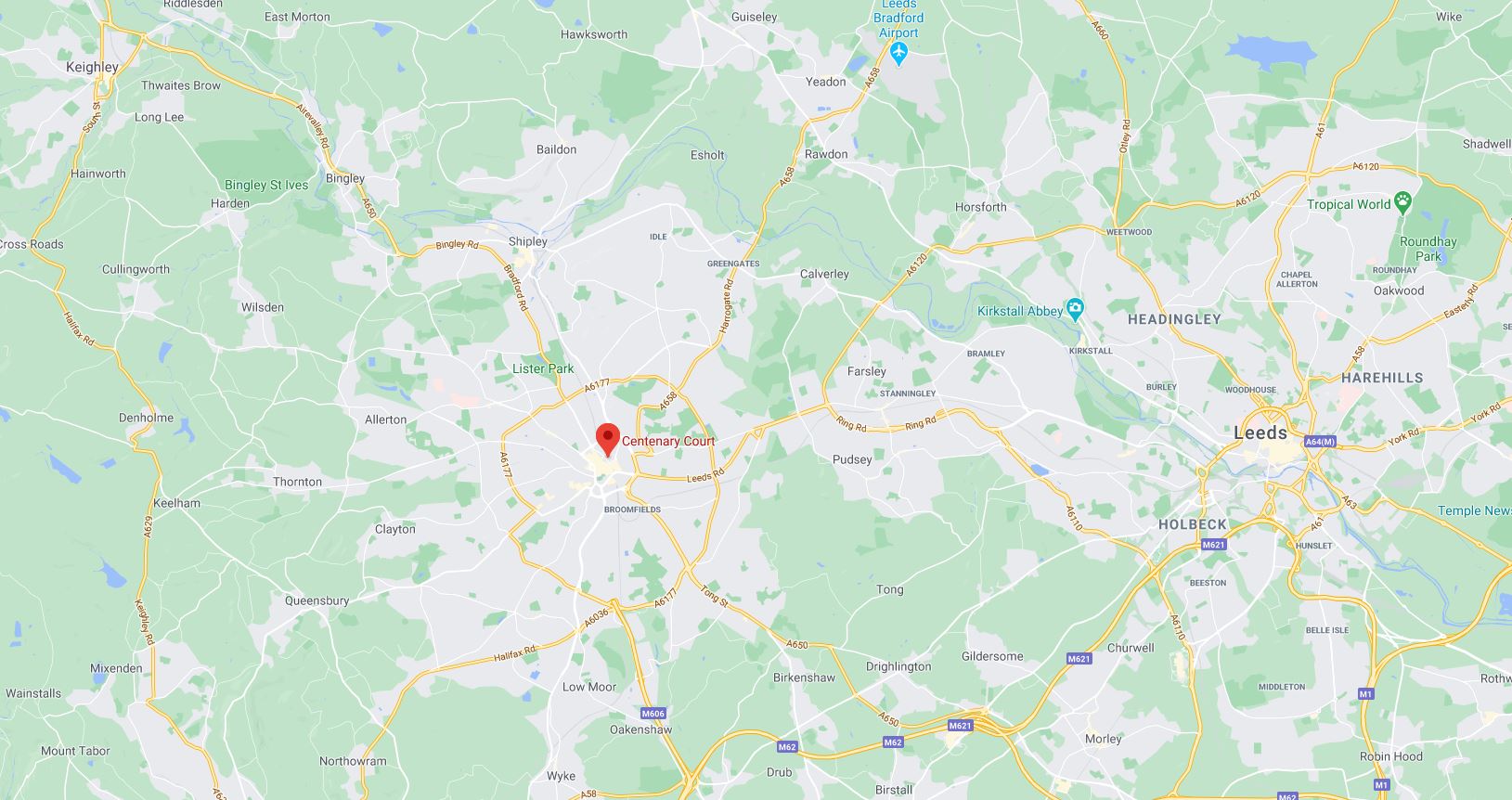 Click to enlarge