12-18 Queens Rd, Weybridge Surrey KT13 9XB
Clive House was converted from an office building into a residential building comprised of 32 apartments with a total build area of 14,065 sq. ft
General Overview
Clive House was originally built as an office building in the 1970's and is converted into residential (under a Permitted Development scheme) with a total build area of 14,065 Sq. Ft (GIA), divided into
32 units (9 studio,4- 1 Bed and 19- 2 Bed) apartments over 2 floors and basement with an approximate
site area of 0.7 acres.
The Property includes an additional 31 parking spaces at the Ground floor.
Location:
Weybridge is a town in the Borough of Elmbridge in Surrey, England, approximately 27 km southwest

of central London. The settlement is recorded as Waigebrugge and Weibrugge in the 7th century and its name derives from a crossing point of the River Wey, which flows into the River Thames to the north of the town center.

Clive House is 18 minutes' walk from Weybridge Overground station and around 47 minutes journey from Vauxhall Station or 49 minutes from Victoria Station.
Completion date: February 2022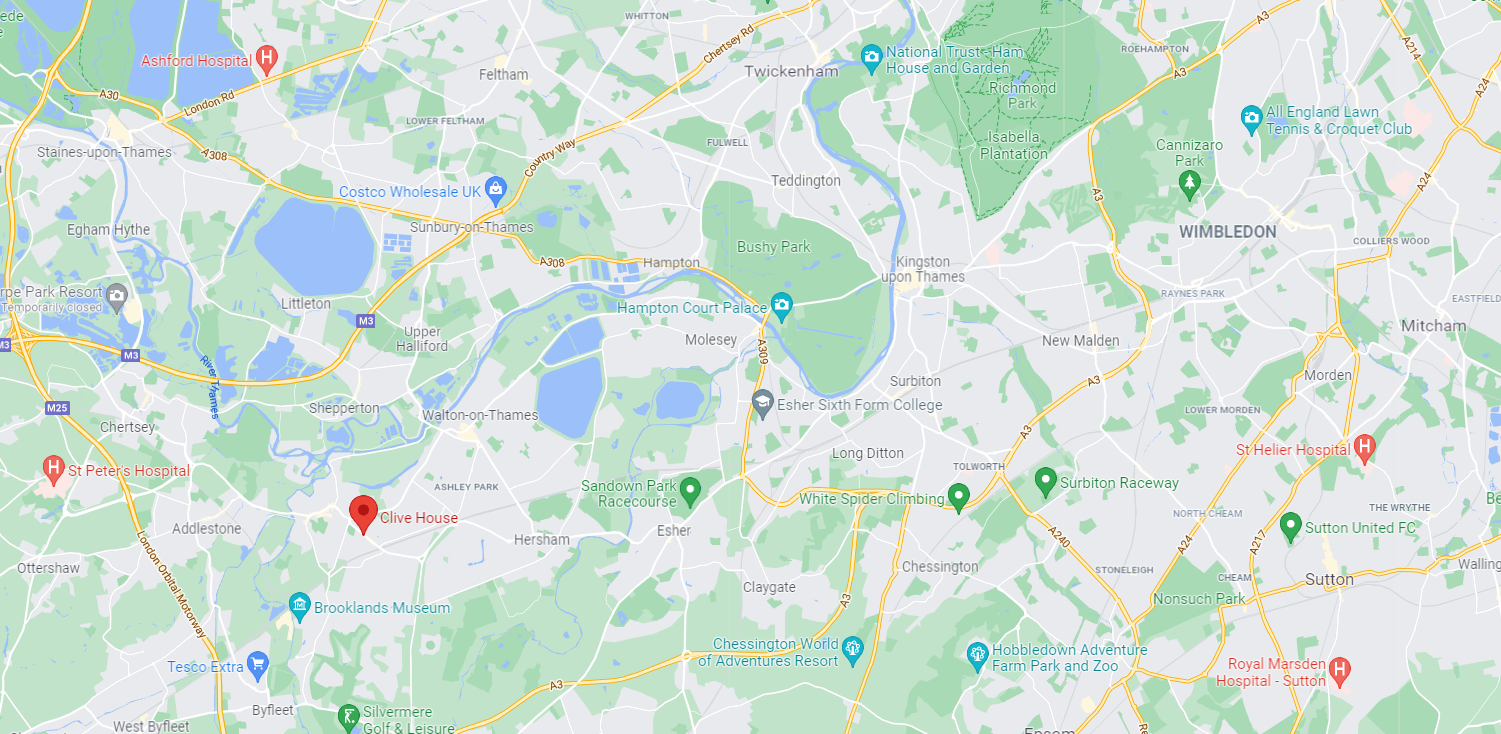 Click to enlarge