Edgware Rd, London NW2 6ND
372 Edgware Rd was converted from an office building into a residential building comprised of 45 apartments with a total build area of 16,161 sq. ft
General Overview
372 Edgware Rd was originally built as an office building in the early 1990's and is converted into residential (under a Permitted Development scheme) with a total build area of 16,161 Sq. Ft (NIA), divided into 45 studio apartments over 4 floors and will include an additional 43 parking space. The approximate site area is 0.362 acres.
Location:
Edgware is a suburban town in northern Greater London, mostly in the London Borough of Barnet

but with a small part falling in the London Borough of Harrow. Edgware is centered 9.5 miles northnorthwest of Charing Cross and has its commercial center.

372 Edgware Road is 16 minutes' walk from Cricklewood Overground station and around 25 minutes journey from king Cross St Pancras Station.
Completion date: February 2022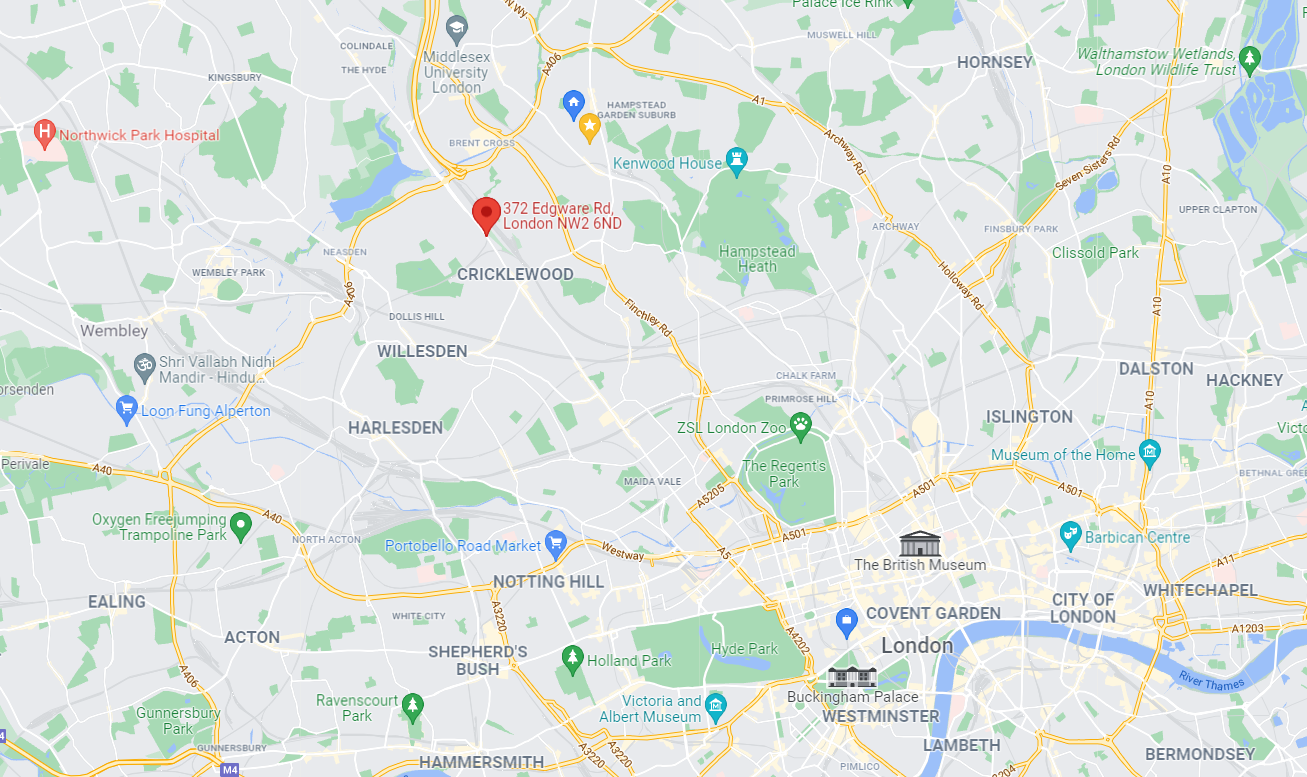 Click to enlarge