General Overview
The Properties are all HMO licenced. HMO is a house in multiple occupation, rented out by at least 3 people who are not from 1 'household' (e.g. a family) but share facilities like the bathroom and kitchen (sometimes called a 'house share').
The Property is managed by Steph & Phillips Ltd, our well experienced management company of Atlantic portfolio, Lea bridge and both Mario Portfolios, which has a lot of experience in dealing with HMO's and council lettings.
Stephen Philips will accommodate tenants that are backed by the different local councils, or either by the government under the Universal Credit Scheme (housing benefits scheme).
Universal Credit is a United Kingdom social security payment scheme that was designed to simplify the benefits
system and to incentivise paid work. It is replacing and combining six benefits for working-age people who have a low household income.
Location:
Located at the following postcodes:
DA8, RM3, SE6, SE28, BR5, CR5, RM18, NW10, DA7, SE2, BROMLY, KESTON, SW16, ORPINGTON, HA3, UB4.
Completion: December 2019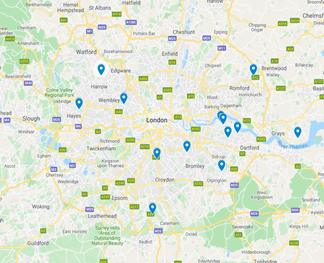 Click to enlarge